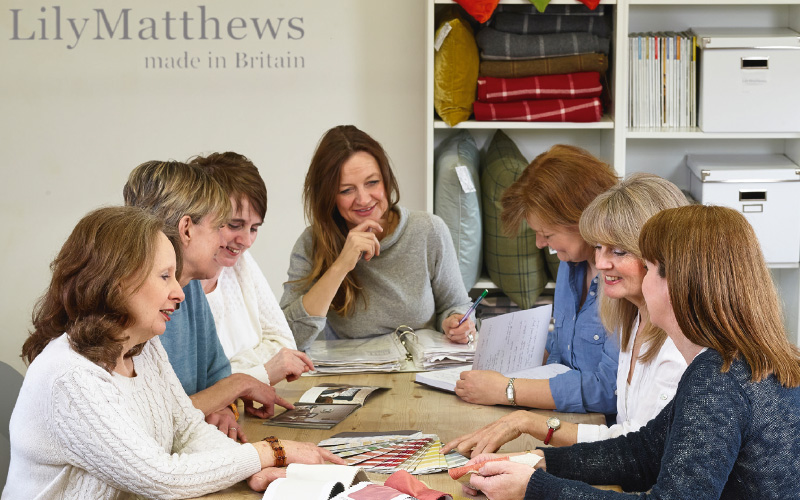 Courses
Have you tried to make your own curtains or redecorate a room but just can't get it right? Would you love to have a go at your own window dressings but don't know where to start? Whatever your sewing or design skills, even if non existent, our fun and friendly and information packed courses will get you started. We have a dedicated courses room set in the beautiful Kent countryside.
Our courses are running Monday 20th January to Friday 24th January 2020, and Monday 27th January to Friday 31st January 2020. You can attend the whole week or for the days that interest you. We recommend the whole week to gain the most knowledge and practice, but the choice is yours. The course prices are shown below.
Course Breakdown
---
Monday 20th – Tuesday 21st January or Monday 27th – Tuesday 28th January 

2 day course in curtain making & measuring
Monday morning: Explanation and discussion of curtain styles and different window treatments. You will then be taught how to measure windows correctly and estimate fabric quantities.
Monday afternoon: You will make a sample pencil pleat lined curtain, this will give you the building blocks you need for day 2.
Tuesday: You will make an interlined pinch pleat sample curtain and see how the different heading heading styles are made.
---
Wednesday 22nd January or Wednesday 29th January
Roman blind – 1 day
Learn how to make a roman blind on a headrail including the latest safety regulations and how to fit the blinds. You will make a sample blind with headrail, learning how to line it, place the pockets and apply trims.
---
Thursday 23rd January or Thursday 30th January
Interior design – 1 day
On Interior design day  you will learn how to build a decorative scheme for a room, taking inspiration and pulling together an initial concept through to a final design. Learn how to create a moodboard for the room, using sample fabric & paint charts provided and how to work with texture and colour. You will be able to apply these techniques to any room in your home.
---
Friday 24th January or Friday 31st January
Workroom day – 1 day
Morning: Having the correct workspace greatly increases your success in making for your home or for others and saves expensive mistakes. Learn how to set up a workroom in your home (permanently or temporarily) or elsewhere for your own projects or for a new career. Get information about suppliers you can use, how to set up accounts and the equipment you need.
Afternoon: Spend the afternoon in the workrooms alongside a member of our lovely team working on curtains, blinds or linings. You will be able to pick up their tips and expert advice, get help with machines or hand sewing, and gain a greater understanding of how items are produced efficiently for a beautiful finish you can then use yourself at home. And don't worry they started at the beginning once too!
---
All those attending the course will receive a set of notes to take home. They will be able to take all their samples home including their moodboards.
We also offer advice and support after you have attended a course and attempt your own projects, just call us as you need us.
All materials and equipment are provided for the day – just bring yourself.
The price includes tea/coffee and a light lunch.
If you need somewhere to stay we can recommend places for you in the local area.
Courses are run from our workshop at Halden Place, Rolvenden, Cranbrook, Kent TN17 4JG. Telephone (01580) 241614.
Gift vouchers can be used against any of the courses shown, subject to numbers on the day.